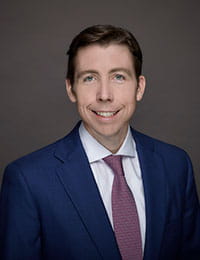 Matt Orton is the Head of Advisory Solutions and Market Strategy, overseeing Raymond James Investment Management's client portfolio managers; portfolio specialists; RFP group; and Strategic Accounts channel. In this capacity, he helps align firm resources to best serve Raymond James Investment Management's most sophisticated clients. Orton is also responsible for developing and delivering market commentary, strategy, and analysis. He has appeared on — among others — CNBC, Bloomberg TV, Yahoo! Finance and been quoted in Barron's, Bloomberg News, Investments & Pensions Europe, and other financial news publications.
Orton joined Raymond James Investment Management in 2016. He has 14 years of investment experience and joined Raymond James Investment Management from BNP Paribas in New York where he was a vice president in the Global Equity & Commodity Derivatives group, focusing on hedge fund and asset manager structuring and sales. Prior to that, Orton worked for Goldman Sachs Asset Management within the Quantitative Investment Strategies team where he focused on volatility research.
He earned an M.B.A. with a concentration in capital markets and asset management from Cornell University and a bachelor's degree from Vanderbilt University. He is a CFA® charterholder.