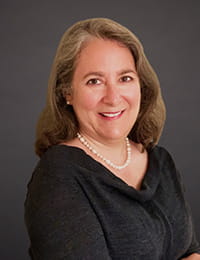 December 14, 2021
PRESS RELEASE
Carillon Tower Advisers Promotes Joy Facos to Head of Sustainable Investing and Corporate Responsibility
ESG veteran to lead Stewardship Committee and co-lead Diversity & Inclusion Committee
St. Petersburg, FL – Carillon Tower Advisers ("Carillon"), a global, multi-boutique asset management firm, today announced that it has promoted Joy Facos to Head of Sustainable Investing and Corporate Responsibility. In this role, Ms. Facos will oversee the firm's ongoing efforts to integrate ESG principles and corporate engagement to meet the needs of clients. In addition, she will lead the firm's Stewardship Committee and ESG data working group.
In this expanded leadership position, Ms. Facos will continue building ESG, proxy voting, and corporate engagement best practices across Carillon's equity and fixed income investment strategies. Additionally, she will co-lead Carillon's newly created Diversity & Inclusion Committee with Helaine Huntley, Head of Marketing Services, in conjunction with broader corporate responsibility initiatives at Raymond James, Carillon's parent company.
"Sustainable investing and corporate responsibility have never been so important as they are today," said Bob Kendall, President of Carillon. "Joy has deep experience and a proven track record when it comes to ESG integration and stewardship. We're very pleased to have her leading our efforts in this space, with a greater set of responsibilities and additional resources at her disposal."
"Our approach to corporate engagement with the companies in which we invest is demonstrably leading to changes for the better. Being an active participatory investor is critical to influencing the positive outcomes both we and our clients want to see," said Ms. Facos. "In addition, I'm proud to support our key inclusion objectives centered around workforce, workplace, and community, which contribute to better outcomes for our firm and our clients."
Ms. Facos first joined Carillon in August 2020 as Head of Responsible Investing after a decade of experience advising asset managers on how to incorporate ESG considerations into their investment processes. Most recently, she was a Principal at ESG Research Associates, and before that, she was a sustainable investing research analyst at Sentinel Investments. Ms. Facos also previously served as Head of Risk Management and Head of Credit Research at Dwight Asset Management.
Carillon and its investment affiliates had $75.5 billion in assets under management and advisement as of Sept. 30, 2021.
About Carillon Tower Advisers, Inc.
Carillon Tower Advisers is a global asset management company that combines the exceptional insight and agility of individual investment teams with the strength and stability of a full-service firm. Together with our partner affiliates — ClariVest Asset Management, Cougar Global Investments, Eagle Asset Management, Reams Asset Management, and Scout Investments &mdas; we offer a range of investment strategies and asset classes through multiple vehicles. Our focus is on sustainable, risk-adjusted returns and alpha generation. We believe this lineup of institutional-class portfolio managers can help investors meet their long-term business and financial goals. Ultimately, our structure allows affiliated investment teams to focus on what they do best: managing portfolios.
Media Contacts:

Mathew Horridge
Carillon Tower Advisers
(800) 521.1195
matt.horridge@carillontower.com

Shree Dhond/Doug Allen
Dukas Linden Public Relations
(646) 722.6531/(646) 722.6530
carillontower@dlpr.com
CTA21-0778 Exp. 9-30-22