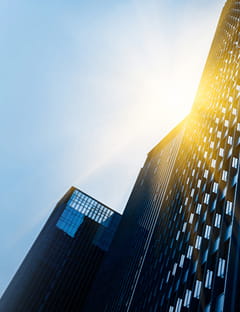 Nov. 20, 2017
PRESS RELEASE
CARILLON TOWER EXPANDS INVESTMENT CAPABILITIES AS A MULTI-BOUTIQUE ASSET MANAGER
ST. PETERSBURG, Fla. – Raymond James Financial, Inc. (NYSE: RJF) and subsidiary Carillon Tower Advisers today announced that they have completed the purchase of Scout Investments and its Reams Asset Management division from UMB Financial Corp. (NASDAQ: UMBF).
Scout joins Carillon Tower Advisers as a wholly-owned subsidiary. Eagle Asset Management, ClariVest Asset Management and Cougar Global Investments are also subsidiaries or affiliates of Carillon Tower Advisers, a global asset management firm offering a suite of distribution and operational support capabilities to independent portfolio management teams. These businesses, including Scout and Reams, have combined assets under management and advisement in excess of $64 billion.* Raymond James' total assets under management following the acquisition are expected to be approximately $123 billion.*
Founded in 1982 as a division of UMB and headquartered in Kansas City, Mo., Scout Investments and its Reams Asset Management division have a combined $27 billion under management and advisement.* Reams is an institutional-focused fixed income specialist, while Scout is an equity asset manager.
As a result of this acquisition, Carillon Tower will distribute Scout and Reams investment products worldwide.
*All data as of Sept. 30, 2017.
About Raymond James Financial, Inc.
Raymond James Financial, Inc. (NYSE: RJF) is a leading diversified financial services company providing private client group, capital markets, asset management, banking and other services to individuals, corporations and municipalities. The company has approximately 7,300 financial advisors in 3,000 locations throughout the United States, Canada and overseas. Total client assets are $693 billion. Public since 1983, the firm is listed on the New York Stock Exchange under the symbol RJF. Additional information is available at www.raymondjames.com.
About Carillon Tower Advisers
Carillon Tower Advisers is a global asset-management firm supporting autonomous boutiques spanning investment disciplines and asset classes, each with a focus on risk-adjusted returns and alpha generation. We believe this lineup of institutional-class portfolio managers can help investors meet their long-term business and financial goals. Ultimately, this structure allows investment teams to focus on what they do best: managing portfolios.